The perfect gift for your new Grad.
Practically made to help Grads keep organized.
ScanSnap scanners make great gifts for any new graduate, because they're practically made to help them be more organized, productive, and efficient.
ScanSnap iX1400
Has a strong work ethic.
Every Grad knows how important it is to save time. That's why they'll love the no fuss one button touch scanning of the ScanSnap iX1400. It's also fast and provides reliable performance, day after day.
Buy Now
ScanSnap iX1600 Deluxe
Great at multitasking.
Grads are masters of multitasking—kind of like the ScanSnap iX1600 Deluxe. No other scanner offers the same level of performance, reliability, and ease-of-use. With a large touchscreen interface and built in Wi-Fi, your Grad can scan up to 40 sheets a minute straight to the Cloud.
Includes a complimentary 1-year subscription to Adobe Acrobat Professional DC ($179 Value).
Read more about the ScanSnap iX1600 Deluxe
BUY NOW
ScanSnap iX100
Can work from anywhere.
Whether from an office, a home office, or no office at all, today's Grads get stuff done from wherever—and the ScanSnap iX100 follows suit. Battery-powered and completely wireless, this 14.1 ounce traveller can scan 260 sheets on a single charge.
BUY NOW
ScanSnap S1300i
Ready to take on the world.
Just like your newly made Graduate, the hard-working ScanSnap S1300i is up for any challenge. This portable powerhouse scans 12 double-sided pages in a minute—saving desk space without sacrificing performance.
BUY NOW
ScanSnap SV600
Sees things a little differently.
Graduates have a fresh perspective on things, and so does the ScanSnap SV600 contactless scanner. Featuring Versatile Imaging Technology, your Grad can easily digitize books, batches of business cards, oversized and odd-shaped items, and more.
BUY NOW
ScanSnap Product Comparison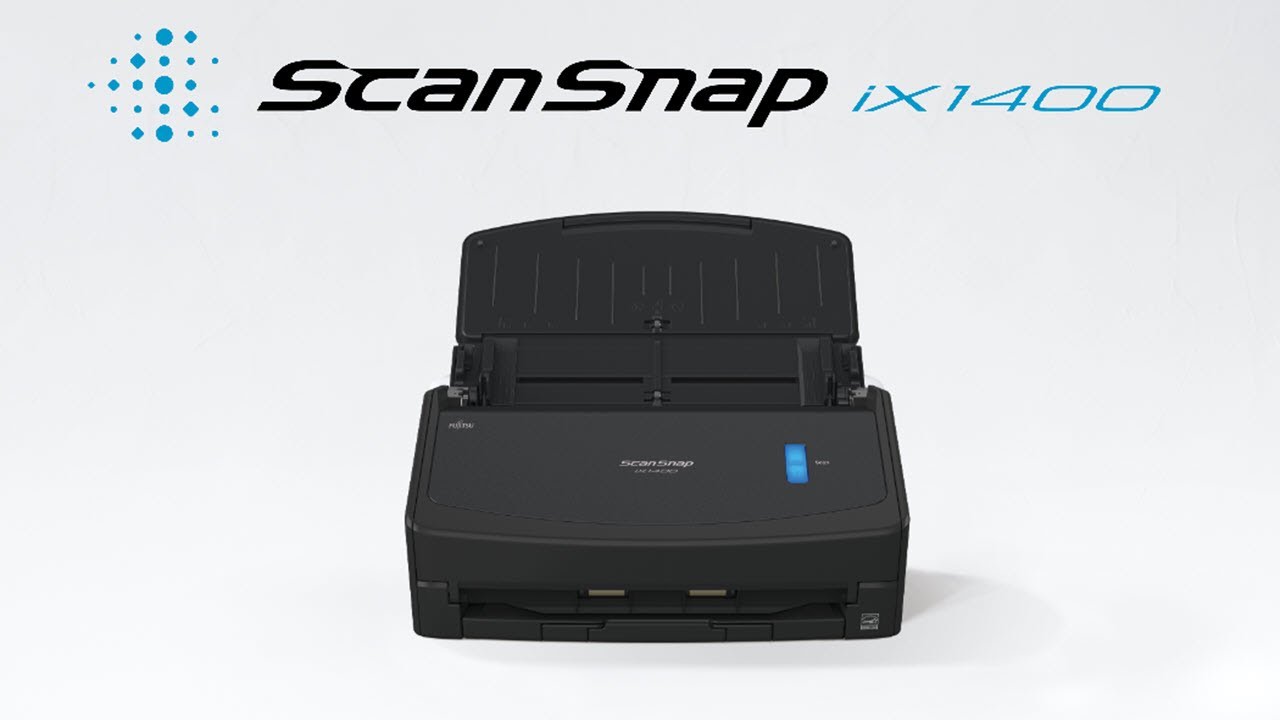 Video
Introducing ScanSnap iX1400
Play Video

: Introducing ScanSnap iX1400