This Father's Day, help Dad get things done.
Practically made to help Dad be more productive.
ScanSnap scanners make great gifts for Dad, because they're practically made to help them be more organized, productive, and efficient. And what Dad wouldn't love that?
ScanSnap iX1400
Has a "get it done" attitude.
Every Dad loves to roll up his sleeves and focus on getting a job well done. The ScanSnap iX1400 is no different, and offers fast, reliable scanning with just the touch of a button.
BUY NOW
ScanSnap iX1600 Deluxe
A jack of all trades.
Like Dad, the ScanSnap iX1600 Deluxe can handle just about anything. No other scanner offers the same level of performance, reliability, and ease-of-use. With a large touchscreen interface and built in Wi-Fi, Dad can scan up to 40 sheets a minute straight to the Cloud.
Includes a complimentary 1-year subscription to Adobe Acrobat Professional DC ($179 Value).
BUY NOW
ScanSnap iX100
Always up for a road trip.
Wherever Dad may roam, the portable ScanSnap iX100 makes the perfect co-pilot. Battery-powered and completely wireless, this 14.1 ounce traveller can scan 260 sheets on a single charge.
BUY NOW
ScanSnap S1300i
Ready for any adventure.
Just like Dad, the hard-working ScanSnap S1300i is up for anything, anywhere. This portable powerhouse scans 12 double-sided pages in a minute—saving desk space without sacrificing performance.
BUY NOW
ScanSnap SV600
Always looking at the big picture.
Dads have a knack for keeping things in perspective, and so does the ScanSnap SV600 contactless scanner. Featuring Versatile Imaging Technology, Dad can easily digitize books, batches of business cards, oversized and odd-shaped items, and more.
BUY NOW
ScanSnap Product Comparison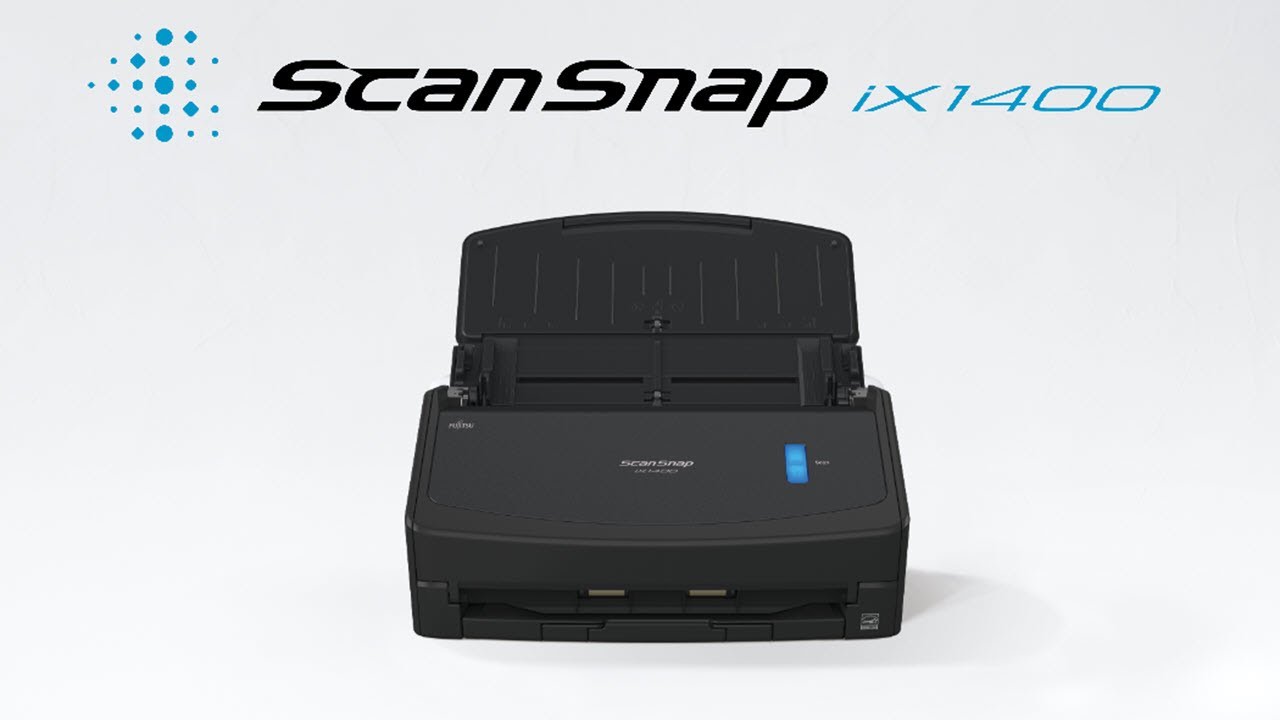 Video
Introducing ScanSnap iX1400
Play Video

: Introducing ScanSnap iX1400